Causes That Hit Home
We care deeply about our community, and are proud to partner with local organizations that are making a difference.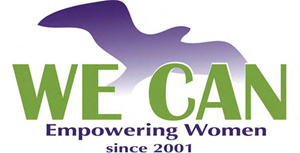 WeCan

Empowering Cape Cod women with much-needed services and resources that aim to provide stability, create opportunity, and foster self-sufficiency.

Chatham Fund

While many of us are drawn to Chatham for its beaches and recreational opportunities beauty, there are those among us who struggle with low-income jobs, poor access to healthcare, and scarcity of affordable housing. Everyday challenges like these can make living on the Cape difficult.
To address these challenges, a group of local residents has established The Chatham Fund. A local initiative under the The Cape Cod Foundation, the fund acts as the endowment for Chatham - a perpetual pool of assets to benefit worthy organizations that serve the Chatham community. The Fund's mission is wide-ranging-to improve and enrich the quality of life in Chatham through informed and judicious grantmaking.
NEWLY LISTED CHATHAM REAL ESTATE BY PINE ACRES REALTY AT COMPASS
NEWLY LISTED CHATHAM REAL ESTATE BY PINE ACRES REALTY AT COMPASS