office locations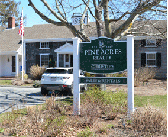 Main Chatham Office
938 Main Street
Chatham, MA 02633
508-945-1186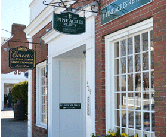 Downtown Chatham Office
509 Main Street
Chatham, MA 02633
508-945-1186

View Chatham and Cape Cod market activity and graphs by quarter
listing Cape Cod MLS #: 21602887
status:
52 Woodland Way, Chatham, MA 02650
North Chatham - Chatham, Cape Cod

inquire »
$1,899,900.00
This brand new Eastward Companies home is set in the exclusive Harbor Coves neighborhood in North Chatham close to Crows Pond and Eastward Ho! Country Club. Embraced by lush grounds, a private yard and a soon to be built pool, this is a superb family home. The flowing interiors span 3,304 square feet and offers a light and bright open floor plan. Featuring a main level great room with chef's kitchen and breakfast nook, dining room, light-filled sun room, first floor master suite and laundry room, the house is designed for family and entertaining. Above is a loft for gathering, two en-suite bedrooms, and a family room with bath. Enjoy this lovely new home in one of Chatham's finest neighborhoods.
Featured Cape Cod Real Estate Listings
Featured Lower Cape Vacation Rentals