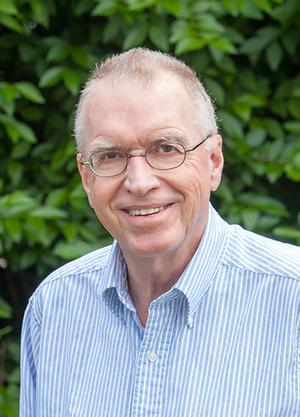 Kirwan Morgan
Department: Sales
Title: Sales Broker
Phone: 774-722-1174
I enjoy very much the work I do as a Realtor. I like living, working and playing in Chatham. I'm good at what I do. I will deal with you in an honest, professional and ethical manner. I appreciate feedback and strive to get better each day.

I lived in the corporate world in many parts of the country for almost thirty years. My family and I lived in Ronceverte, West Virginia; Morgantown, West Virginia; Ann Arbor, Michigan; Naperville, Illinois; Harvard, Massachusetts; Readington, New Jersey; Hopkinton, Massachusetts; Wilton, Connecticut; Acton, Massachusetts; and have settled here in Chatham, Massachusetts.

I have a Bachelor of Science degree in Electrical Engineering from West Virginia University and a Master of Science degree in Engineering (Computer Science) from the University of Michigan. I hold the Certified Residential Specialist (CRS) designation and the Graduate, Real Estate Institute (GRI) designation.

My first career was spent in the Bell System and then NYNEX after the split-up in 1984. I worked in middle management in many areas of the company including research and development, systems engineering, network design, construction planning, techical regulatory, marketing, equipment installation, and finance.

My transition to a second career began when I joined Pine Acres Realty in January, 1995 as a Real Estate Broker. I chose this career because it allows me to utilize much of the skills and experience gained in my life. I chose to live in a place of extraordinary beauty -- a place where I can enjoy time with my family and friends, and be involved in the community.

Because we moved so often, I have gained an appreciation for the issues and concerns that arise in the buying and selling process. I enjoy getting to know people, understanding their needs and tastes. I know when to provide data. I can educate you on the buying and selling process long before you're ready to use it so you'll be more prepared. I know when to listen. I know when to suggest action. And sometimes I have to step back and let the customer or client reflect, confident that they will come back to me when they're ready. And I especially enjoy the smiles on my clients' and customers' faces as they start living their dream, whether buyers or sellers.

I welcome the opportunity to sell your property for you so that you can move on or to show you the charms, amenities and potentials that this part of Cape Cod holds. Call me at 774-722-1174 or email me at Kirwan@ChathamMA.com to discuss how I can help you.